As many clients of contract security companies discover, even the best developed security program will fail if those entrusted with its implementation are ill-suited for the assignment. As an alternative to traditional security services, the Uniformed Service Division of Dalama Protection provides an effective solution for organizations that require protection officers with a high level of competence and operational capability.
The quality of our services begins with our personnel. Dalama Protection requires all uniformed protection officers to complete an intensive, two-phased screening and training process. This process exceeds the standards of every security company in the industry and ensures Dalama Protection officers are truly the best-of-the-best.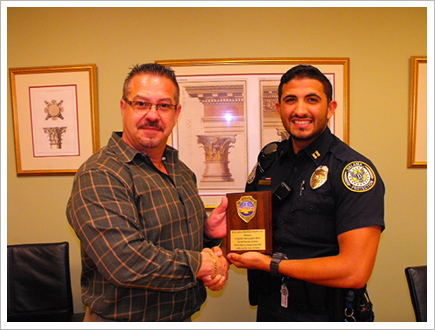 To improve the skills of our personnel and enhance their status as professionals, Dalama Protection provides all officers with continuous in-service training in advance security and public safety topics. This continued education includes the Certified Protection Officer (CPO) program. Officers assigned to the special Services Group also receive advanced training in STOP operations, crowd control, and anti-terrorism tactics (bomb search procedures, entry point screening, mail screening, emergency response etc.).
Get the Right Patrol Service
Give a
call today to hire our skillful staff for a
patrol service.