Residential Protection Services
A new and developing area in the security services industry is the high quality patrol service.
Dalama Protection security patrol service provides customers with supervisory personnel who will conduct regular patrol of facilities on the schedule set by our clients. The patrol officer will visit the site, inspect the property - based on the client's needs - and provide our client with reports and information about
the inspection.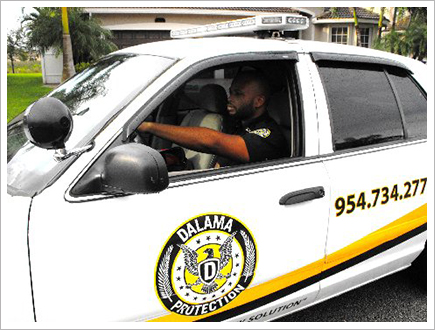 If problems are observed, our patrol officer will make the required notifications and remain at the site until the adequate remedy is provided. Our patrol service clients have the comfort of knowing that a high quality, professional organization is watching their facility.
Keep the Special Events Details Handy
Put your
special event's security in our capable hands.
Contact us today to learn more about our services.